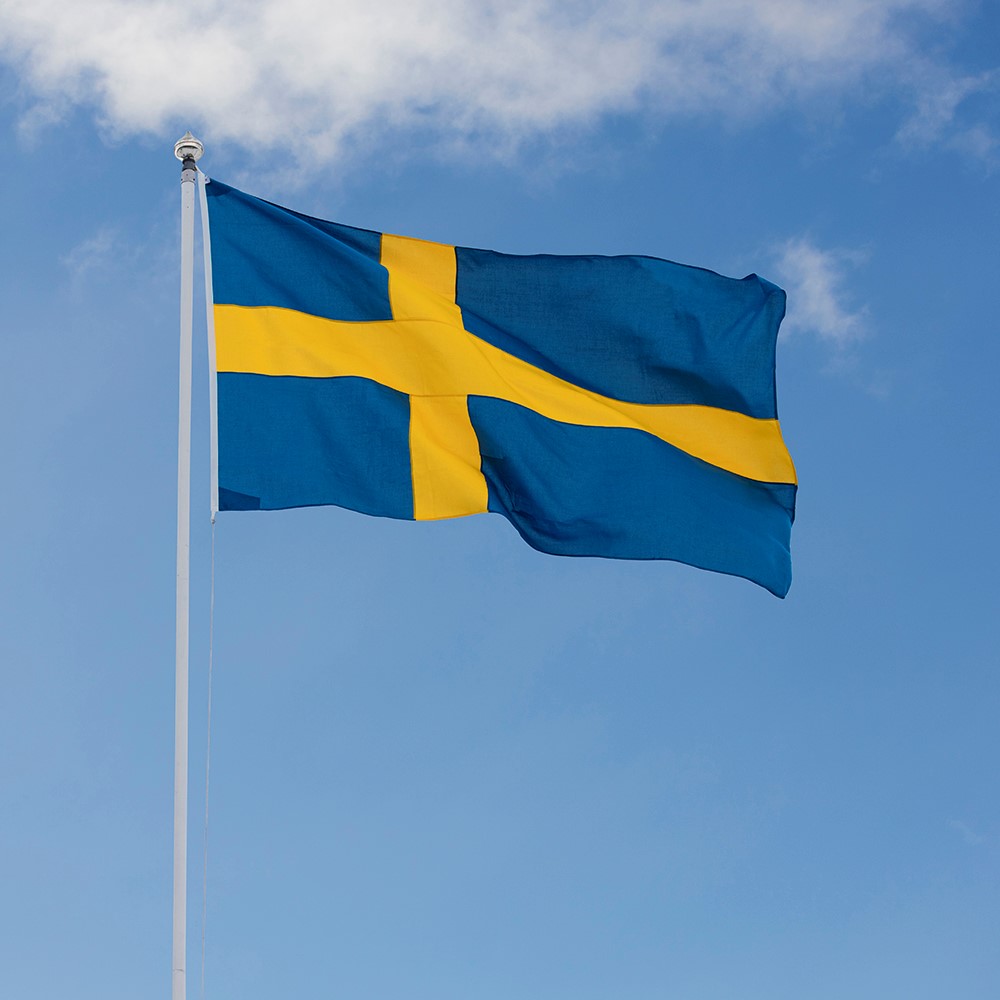 Velkommen til Sverige!
Welkome to Sweden!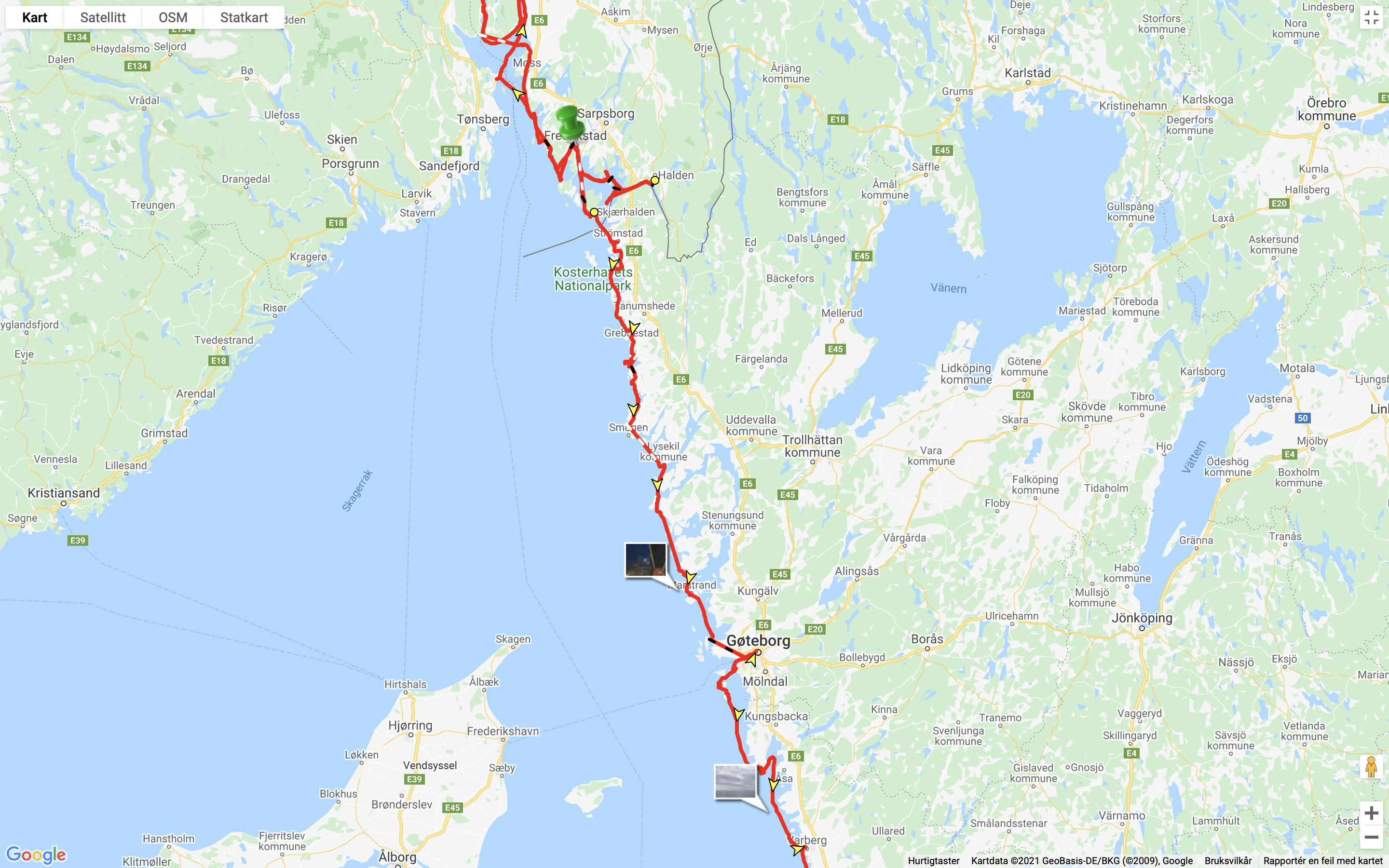 Første stopp i Sverige er Strømstad, nærmeste by i vårt naboland.
Our first stop in Sweden is Strømstad, the closest town in Sweden from our city Fredrikstad.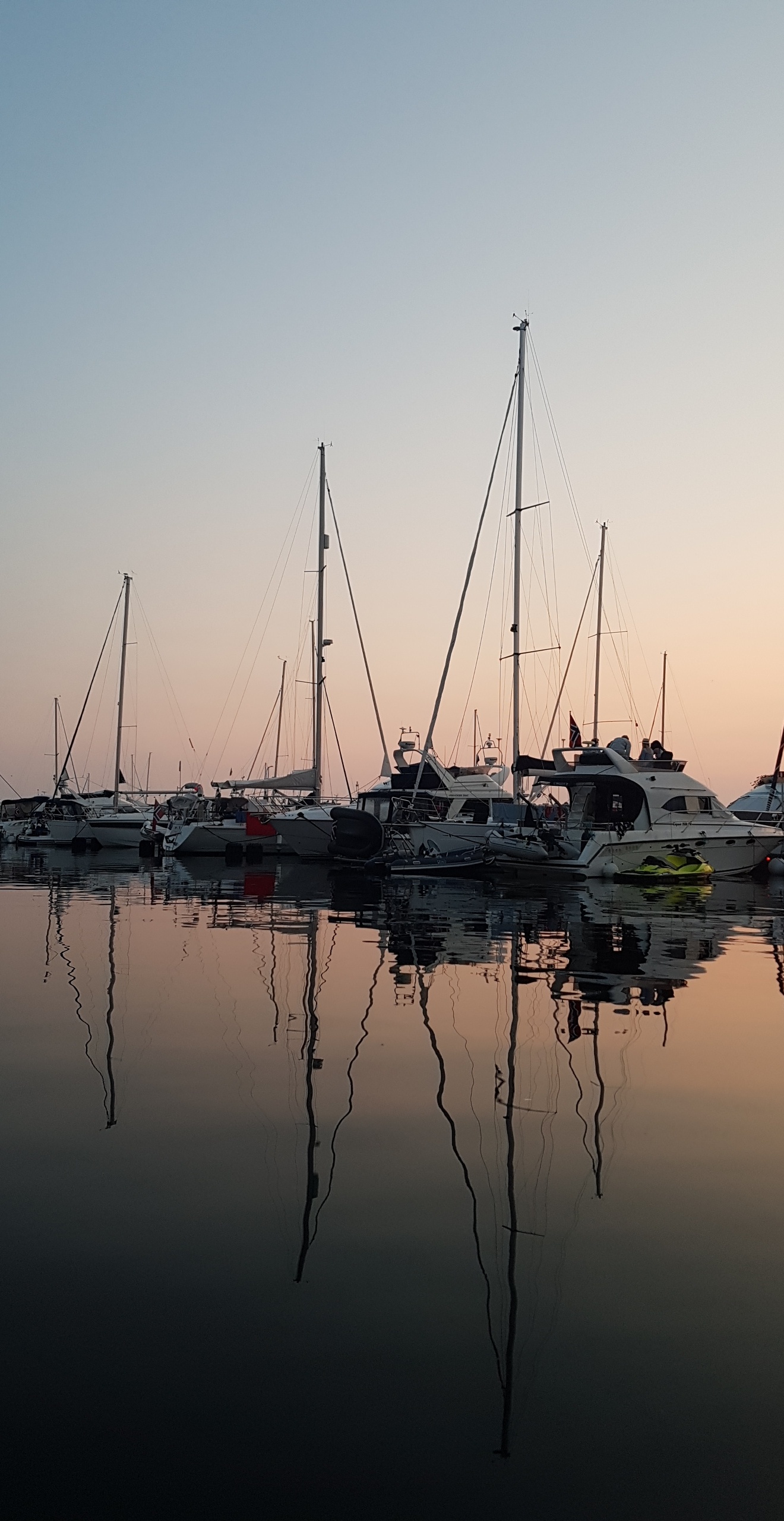 Her møter vi nesten bare på nordmenn. Ikke dette året pga Covid. Nå er nesten alle svensker, nesten litt rart. Strømstad er en vakker by helt nord på Skagerak kysten. Det er her vi drar for å handle billig. Prisene kan jo ikke sammenliknes med Norge. Det er alltid fullt med liv i havnen på fine soldager.
Mostly we meet Norwegian people here, but not this year because of Covid19. This year almost anyone we meet is Swedish. Almost a bit strange. Strømstad is a beautiful little town located in the northern coast of Skagerak. This is the town Norwegians visit to when shopping. The prices are much cheaper than in Norway. The harbor is always full of life on sunny summer days.
Videre sørover kjører vi Strømstadkanalen, og videre til Gluppø. Dette er en populær utehavn rett utenfor Fjellbacka. Her kan man virkelig slappe av uten så mye som mobildekning. Et populært sted å fiske for de som liker det. Ellers slapper man av og tar livet med stor ro.
We keep on going south through the Strømstadcanal, then down to Fjellbacka archipelago. Gluppø is the place we stoped for a night. This is a popular place to relax and go fishing.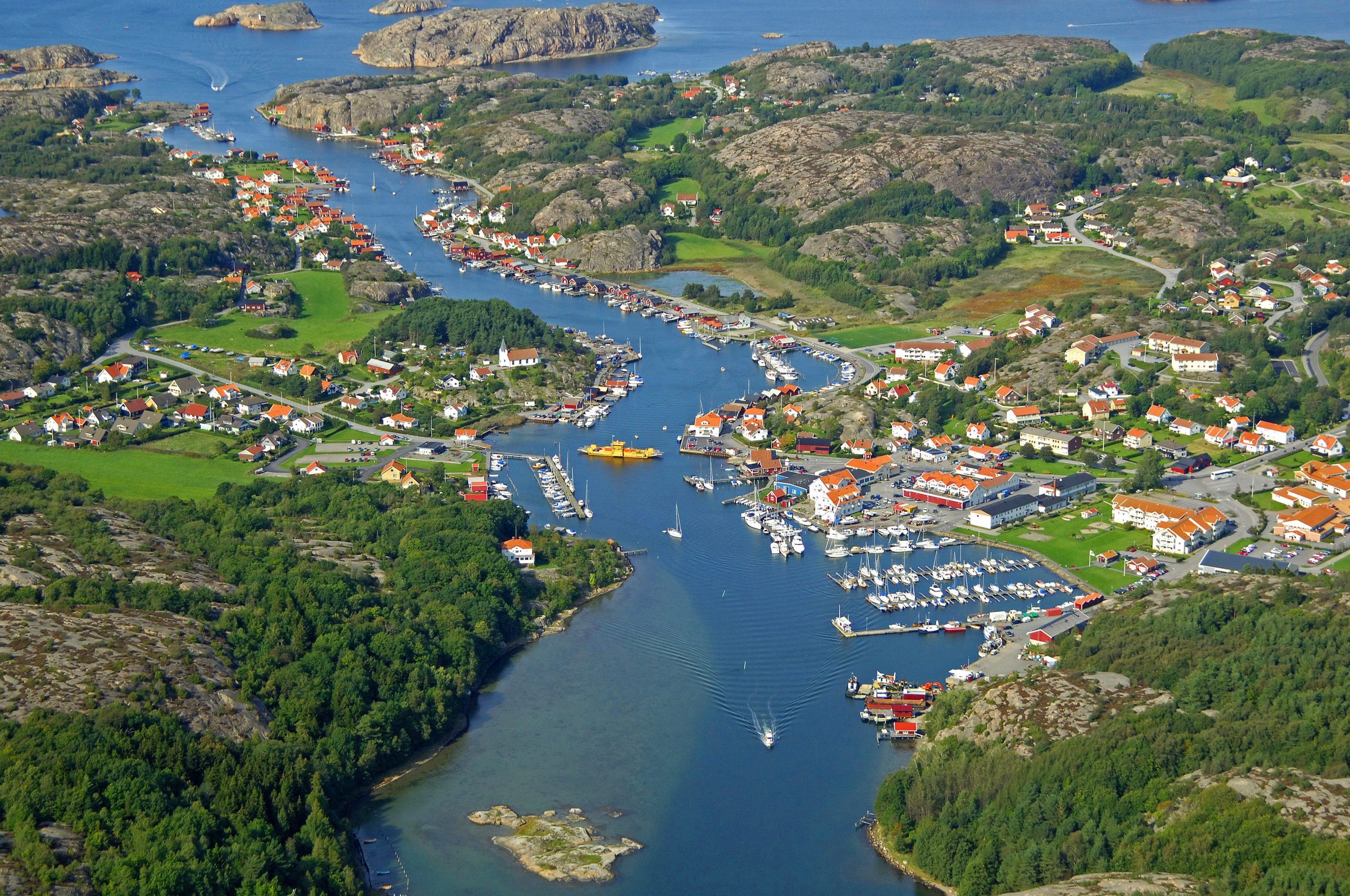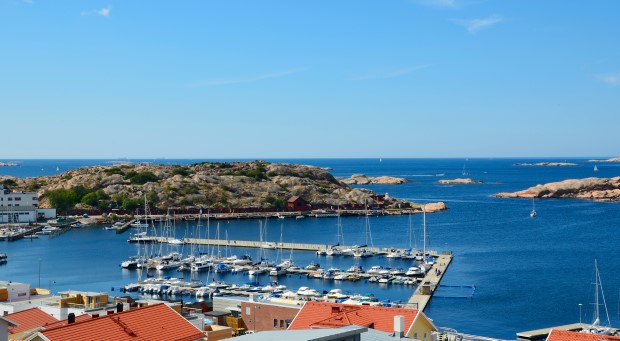 Nedover kysten kjører vi gjennom vakre Hamburgsund og Sote kanalen. Vi stopper i Lysekil og blir der noen dager, mens storm og uvær herjer på havnet. Lysekil har ca 35000 innbyggere og er en middels til liten by. Et av de vakreste bydelene her er Gamlestan, som er vel verdt et besøk. Her er alle hus gamle og skjeve.
We sail through Hamburgsund and Sote canal witch is really beautiful. We stop at a town called Lysekil and stay for a few days when the weather gets really bad at sea. This is a small town with 35000 citizens. A place worth visiting in Lysekil is the Oldtown.
Neste stopp for oss er Gøteborg. Vi parkerer båten i Lilla Bommen og tar for oss bylivet. Gøteborg kan sammenliknes med Oslo i innbyggertall. Nærmeste nabo til Lilla Bommen er Norstaden, med et enormt shopping senter, og små fine gater med restauranter og kafeer. En annen bydel som er å anbefale er Haga med sitt unike restaurant og shoppingliv. For de som liker tivoli må man selvsagt besøke Liseberg.
Next stop is Gothenburg. Our boat stays safely in the guest harbor: Lilla Bommen, while we explore the city life. The city is about the same size as Oslo in Norway. Next to Lilla Bommen is Norstaden, a big shopping senter and small nice streets with restaurants and cafes. I can also recommend the district og Haga, with its nice restaurants and shopping. And you must also visit the amusement park Liseberg.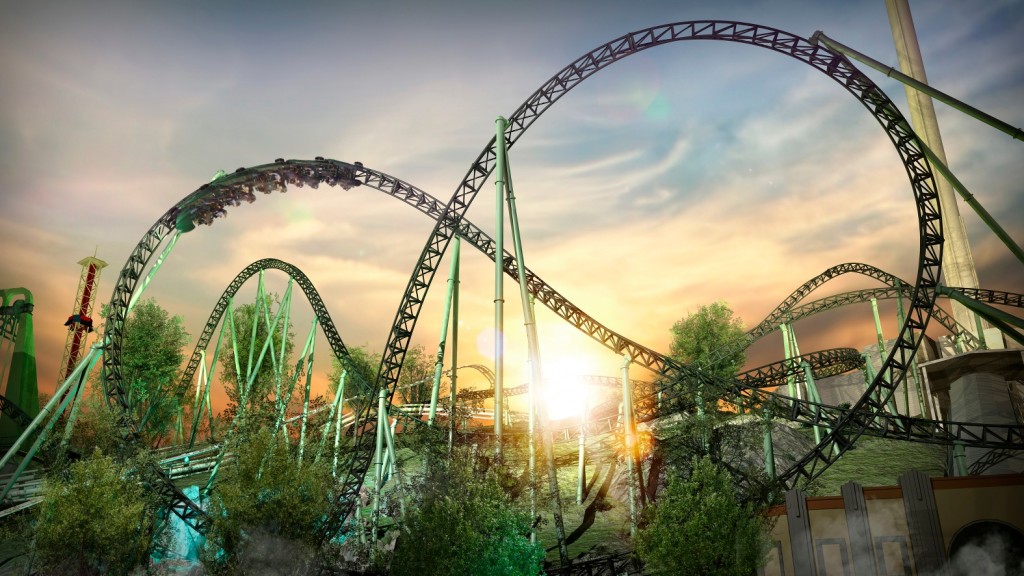 Følg oss videre neste uke, da vi reiser fra Gøteborg og videre sørover.
Please follow us next week when we travel from Gothenburg to Helsingborg.
-Chatrine