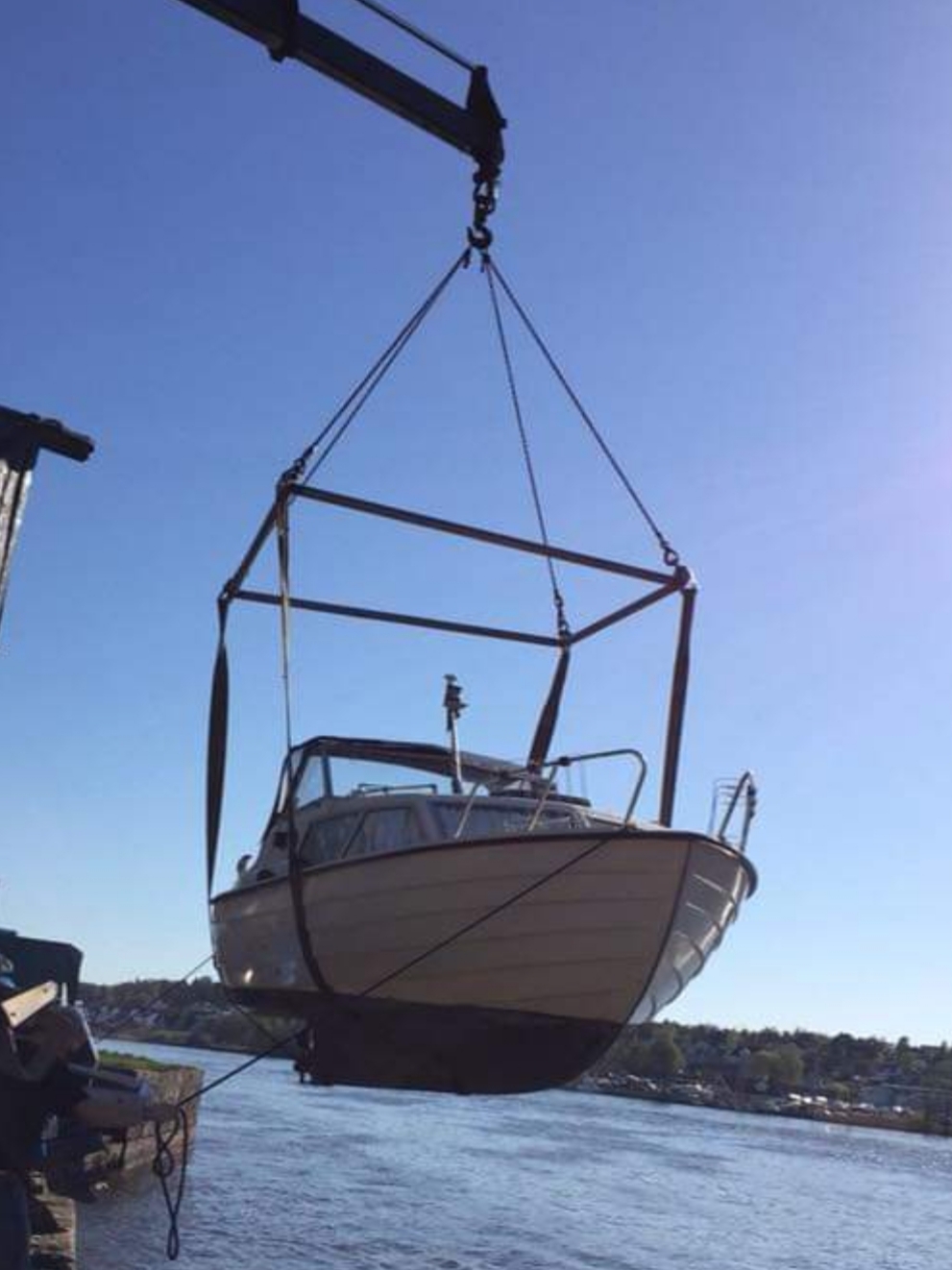 Mai, juni og store deler av juli var vi i vakre Oslofjorden. Indre og ytre fjord.
Hvert år når vi sjøsetter båten tar vi en prøvetur på en ukes tid. Dette for å se til at alt virker som det skal, og eventuelt utbedre feil og mangler. Denne gang var det veldig spesielt ettersom vi nå skulle bo på båten fulltid.
Vi startet med tur ute på Hvaler og Halden. Snekka virker som den skal. Men vi må utbedre med nye batterier for å ha nok strøm. Nytt kjøleskap for å kunne oppbevare mat over lengre tid. Så er det viktig å ha med seg en jolle med motor på den lange turen vi har planlagt. En vhf radio må vi også ha. Så litt å ta tak i er det jo.
Hvaler er vel den vakreste skjærgården vi har her på sørøstlandet. Er man på sjøen med båt, og ikke har tatt turen til Hvaler, så er det absolutt et «must». Utehavner som Singløya, Fredagshølet og Filletassen er noen av mine favoritter. Jeg ble litt skuffet over Skjærhalden som vanligvis er veldig fint. Nå hadde måsene overtatt… Skit og måser overalt.
English:
May, June and most part of July we did spend I Norway. Inner and outer Oslo fjord.
Every year when we launch our boat at sea, we always take a week at sea to check that everything works like it is suppose to. That way we can easily see what needs to be improved. This was a really special year, since we were now going to live on the boat on permanent basis. Our boat seems to be working perfect, but we still need new batteries, new fridge and a new dingy with a small motor. Then a vhf radio. Then we will be ready for our journey to the south.
We started cruising around Norway southeast coast. The Hvaler archipelago is one of the most beautiful places you can visit on the east coast of Norway by boat. There is also å guest harbor «Skjærhalden». I was disappointed this year, because of the lack of maintenance.
Videre gikk turen til Halden. Koselig liten by, med fantastiske Fredriksten festning som troner over byen. Med godt fottøy og godt mot anbefaler jeg en tur til borgen. Ganske drøy bakke opp dit, men vel verdt turen.
English:
We visited the small town Halden. A very cute little city, with the spectacular Fredrikstens castle at the top of the city. The view is amazing! This is worth a visit.
Tilbake i Fredrikstad etter første tur. Vi kjøpte litiumbatterier og 8 fots jolle med Mercury 3,5 hk.
Hils på Tran <3
English:
Now we are back in our hometown Fredrikstad. We bought litium batteries, and a 8 f dingy, with her 3,5 horsepower Mercury motor.
Meet our new dingy, her name is Tran <3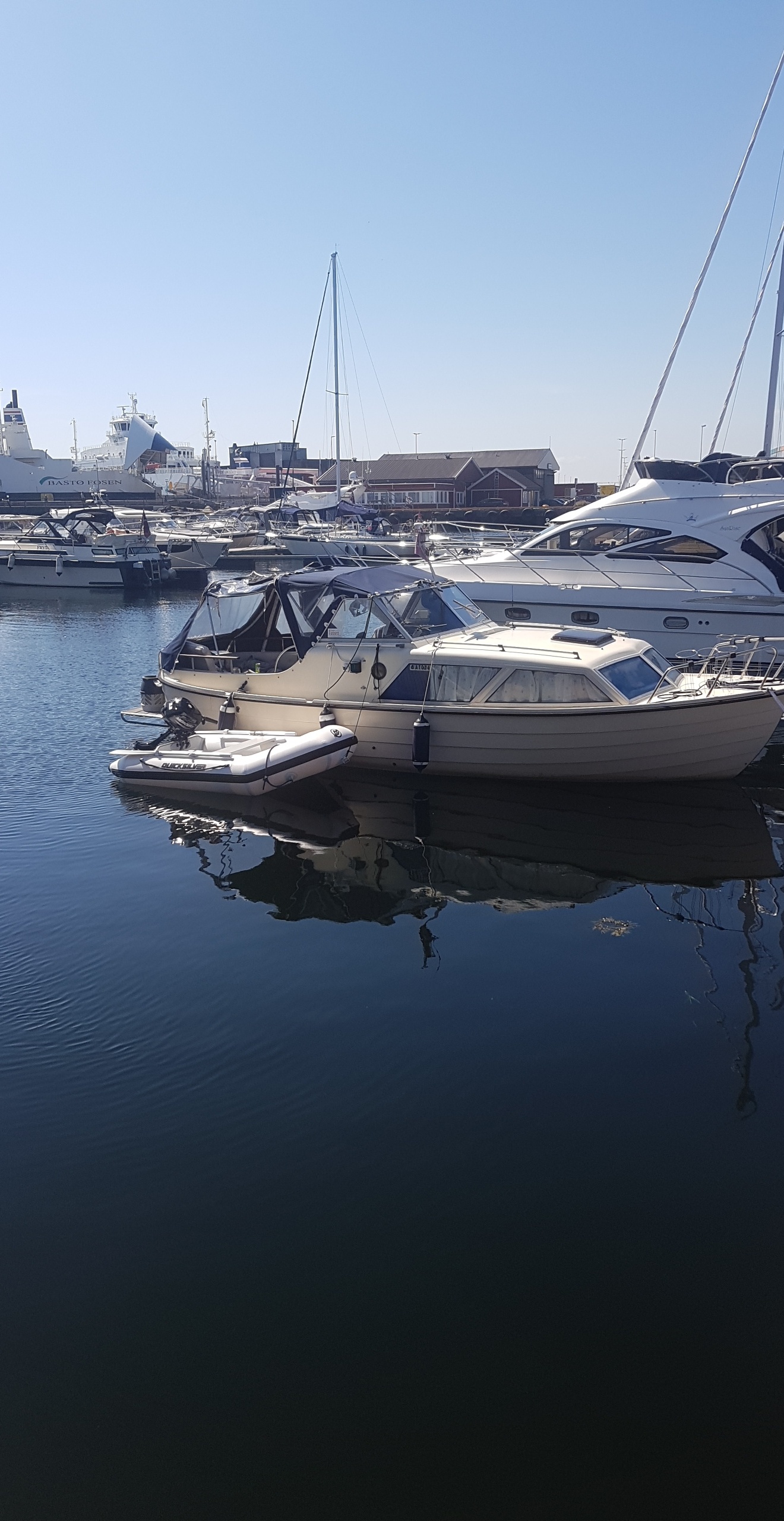 Nå er vi klar til å innta Oslofjoren for sommeren! Heng med!
English:
Now we are ready to take «The Oslofjord» Do not go anywhere!
TO BE CONTINUED!
-Chatrine